Services
What we do
Products
Drapery
Lighting
Dressing
Extras
Galleries
Venue Search
Venue Style
Inspiration
News
News
Get in touch
Contacting us couldn't be simpler, just use the handy links and info below.
You can send us an email on: mail@wedding-creative.com
You can call us on: 0845 8 340 320
Our address is;
Wedding Creative
Unit 2, Pedders Close
Colchester
Essex
CO3 4QX
(United Kingdom)
Meetings are by prior appointment only.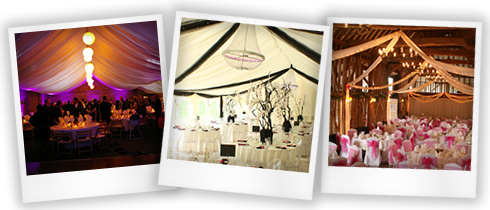 We would have no hesitation recommending your company in the future.
Buckinghamshire, August