Services
What we do
Products
Drapery
Lighting
Dressing
Extras
Galleries
Venue Search
Venue Style
Inspiration
News
News
Wedding Wall Drapes
The ultimate venue dressing idea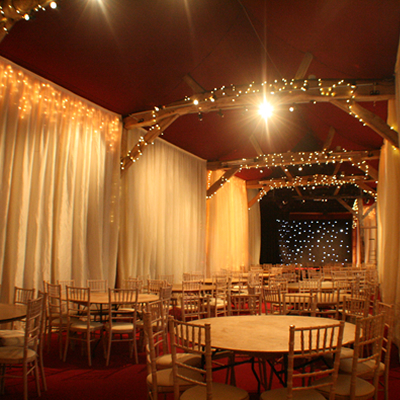 Our different wall drape ideas are a great way to decorate your wedding venue. We have a range of drapery products to either cover your venue or create a feature.
Popular ideas include;
Silk Wall Drapes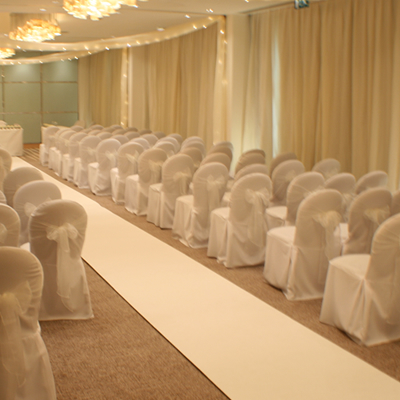 Our silk wall drape lining system is the ideal way to cover the walls of your venue. These neutral coloured drapes are suspended from a hidden, free-standing framework and are available with a wide range of dressing options.
Fairy Light Backdrops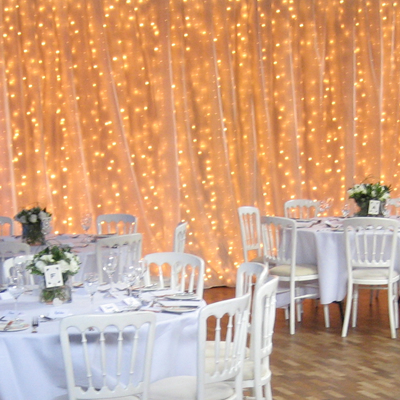 Our fairy light backdrops create an impressive backing either behind your top table or placed anywhere in your venue. These free standing backdrops are available in both 'cool white' and 'warm ivory' to ensure the look is just right.
Star Cloth Backdrops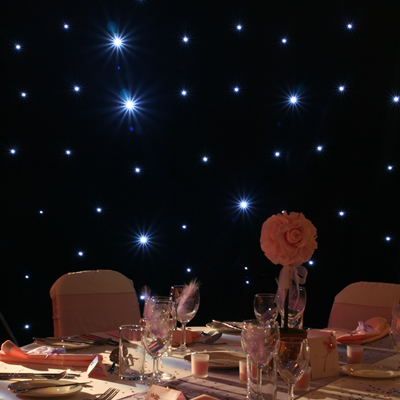 Star cloths are the ideal backing for a band, disco or dance floor to help make all their unsightly but necessary equipment fade into the background. These free-standing backdrops are also ideal for themed weddings.
FairySilk Wall Swags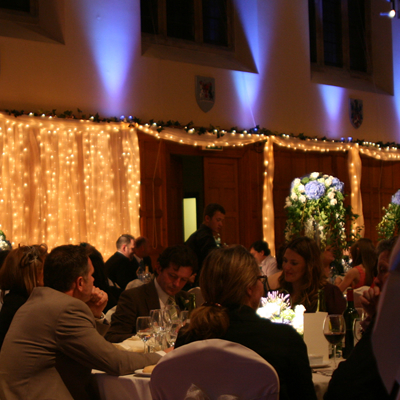 Our FairySilk wall swags are the ideal way to dress the walls of your venue without covering them up completely. 'Swags' and 'drops' of ivory coloured silk fabric are supplied complete with internal fairy lights.
Curtain & Window Drapes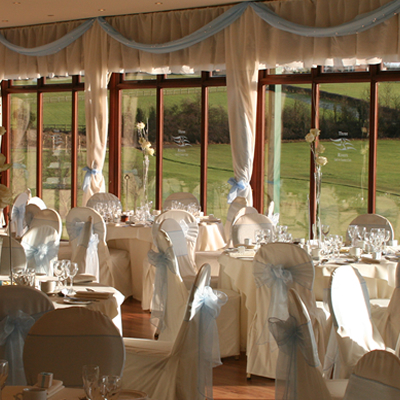 We are able to supply a range of drapes to hide unattractive venue curtains or cover windows. These ivory coloured drapes can be complemented with coloured swags and fairy lights.