Services
What we do
Products
Drapery
Lighting
Dressing
Extras
Galleries
Venue Search
Venue Style
Inspiration
News
News
The venue styling experts

Wedding Creative are specialists in providing venue transformation for your wedding reception venue.

We offer a complete range of wedding décor ideas to decorate your venue inside and out using a combination of creative drapery, lighting design, dressing & props, furniture hire and special effects.

Our designs help you make the most of your function venue and can help deliver a seamless event. We have a passion for providing unique décor ideas that make for great talking points and wonderful memories.

We look forward to hearing from you…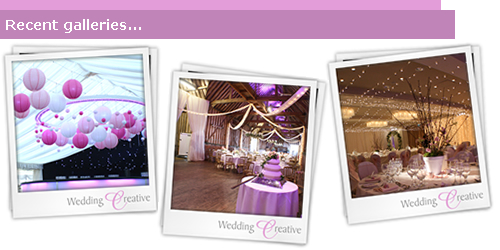 You can view all of our venue galleries by name or by location
Thank you once again.. the room looked stunning.
Lancashire, December