Services
What we do
Products
Drapery
Lighting
Dressing
Extras
Galleries
Venue Search
Venue Style
Inspiration
News
News
Atmospheric Wedding Lighting
Creating the perfect atmosphere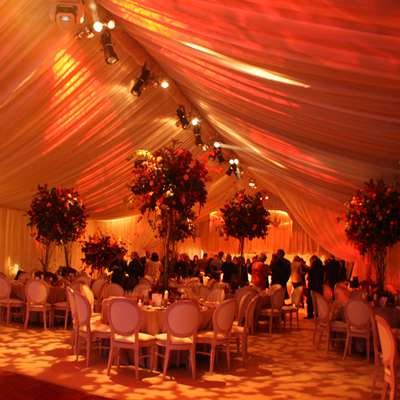 Atmospheric mood lighting is an ideal way to change the look and feel of your venue. Simple coloured lighting can be supplied to complement your colour scheme through to full wedding lighting designs to transform your entire venue.
Up-Lighters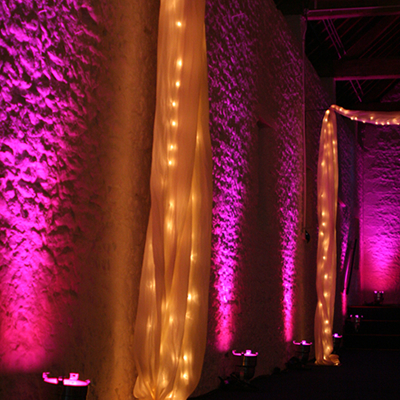 Up-lighters are ideal for lighting walls, drapes and venue features. These small subtle lights can be placed around the edge of the room to light the whole area in a colour of your choice. They can also be set to change colour for a party atmosphere.
Coloured Wash Lighting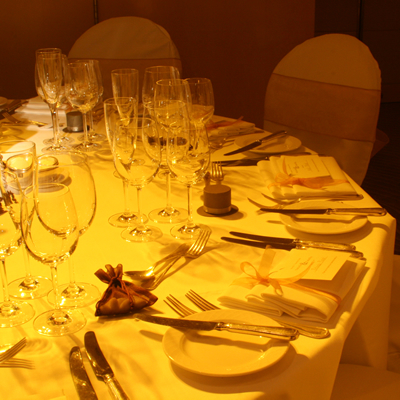 Coloured wash lighting is a fantastic way to light the various areas of your venue in a style to tie into your colour scheme. These dimmable lights mean you don't have to rely on the harsh lighting often supplied by venues.
Pinspot Table Lighting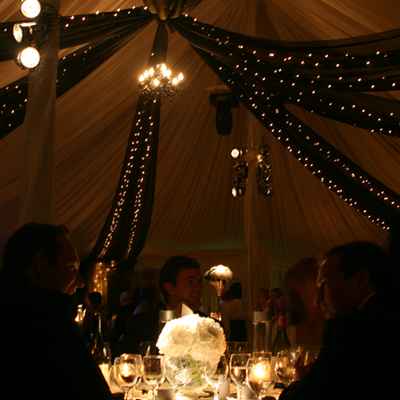 Pinspot lighting is a great way to make you wedding centre pieces stand out. Sharp focussed beams of light shine onto the centre of your tables to highlight the centre piece.
Dappled Lighting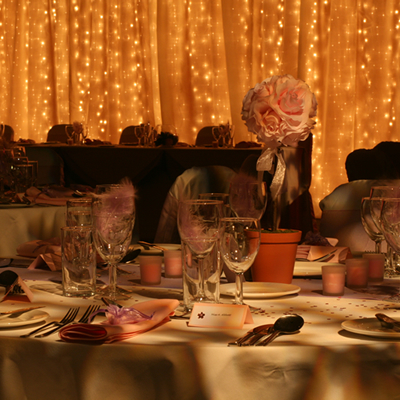 Dappled lighting can create a magical atmosphere and is ideal for lighting your dining area. Dappled lighting is also great for themed weddings such as helping to create a midsummer moon-lit woodland feel.
Party Lighting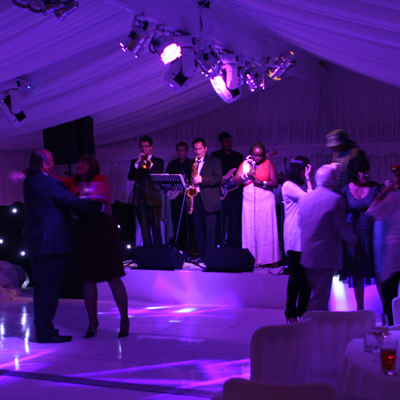 Entertainers can supply lights for your dance floor, but be sure to check what you're getting. We have a range of ideas to create a genuine night club atmosphere. These lights can also be utilised to light other areas of your venue during different times of the day.
Message Projection
Our specialist lights can project almost any kind of image; words, logos, designs and messages. These lights are ideal for displaying your names or initials, in a monogram projection, and are also ideally suited to themed weddings to project themed images.